Frequently Asked Questions
Your best help when you order from Gabriel Industry
Q. At least 30 days ahead of planning your packaging product project
A. We provide rush service but It also need time to finish and confirm the artwork and other details.

Q. How to order gift bag or paper boxes from China Packaging factory
A. Please view: "Custom apparel packaing is only simple steps"

Q. I want to get a quote for my product, what provide the necessary information
A. Our price is quite competitive, we provide the best custom apparel box/bag and best customer services.If you could , you can send us the quantity size, thickness, material, draft plans or photographs via e-mail.

Q. What's the producing time and delivery time.
A. About 25 days (production time) + 3-5 days (loading time)+25-35 days (shipping the goods by sea) for regular packaging product. The production time is depending on the specifications and the quantity.

Q. Which Artworks format you accept
A. The preferred format is high resolution PDF format. Other formats are acceptable too, such as cdr, eps, ai, tif, psd files etc.
It's important that you send the fonts and image links together with your artworks in case our system doesn't have the fonts you use for your artworks. Please convert the text into paths or curves in order that they can be correctly displayed.
Make sure that necessary images with high resolution are in the document. (The picture resolution is no lower than 300 dips)

Q. I know nothing about custom gift bag or paper box
A. No problem!!! Just Please contact us via Email or Tel,Fax.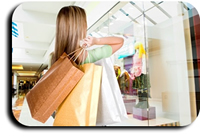 Q. Why do I to choose your packaging manufacturer, why not other manufacturers. It's well known that there are so many packaging factories in China.
A. This issue is very good! We focus on the future, the past is history and intentions to carry out every thing. Doing things that life is so.
More Questions,Please go Answer Center >>